Although a far cry from the real Neapolitan thing, this method yields a reasonably crunchy crust, if you resist the temptation to pile the topping on too thick.
However, this is probably not the best way to eat cauliflower. By squeezing the water out, we end up with a higher concentration of starches: after all, what makes cauliflower a low-starch food is that it is made of 94% water (whereas a potato is only 78% water). Another undesirable effect is that nutrients escape when squeezing the water out. Still, for nutrients and fiber, this is a lot better than wheat flour.
For a 10" crust, serves 4 (only!)
4 cups grated cauliflower florets (1 medium head)
1 large egg
2 oz shredded Swiss cheese
1 tablespoon oil
Flamenkuchen topping (forgive me, Jean):
4 oz onion, minced
3 oz bacon, cut into matchsticks
4 tablespoons sour cream
Pizza topping example (forgive me, Roberto):
Fresh tomato slices
Tomato paste
Mozzarella
Olives
Anchovies
Preheat the oven to 400 ºF.
1. Break the cauliflower into large florets. Grate the florets using the large holes of a box grater: start with the sides of the florets, so you don't end up with small broken pieces that are difficult to deal with. You can also use a food processor and pulse until the florets are reduced to a rice-like texture.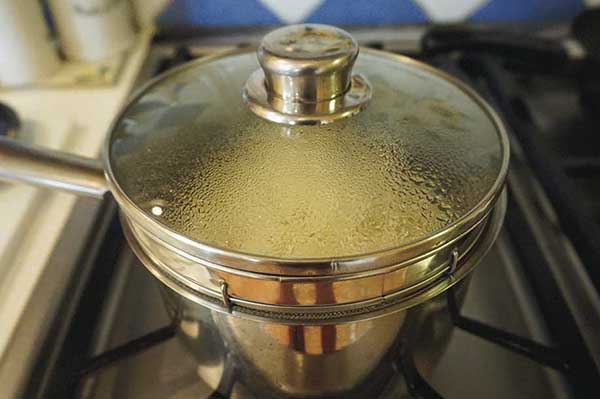 2. Measure the required quantity of shredded cauliflower and place in a steamer basket. Bring a small quantity of water to a boil in a pot. Place the steamer basket on top. Cover and steam for 5 minutes. Remove from the heat. Let cool.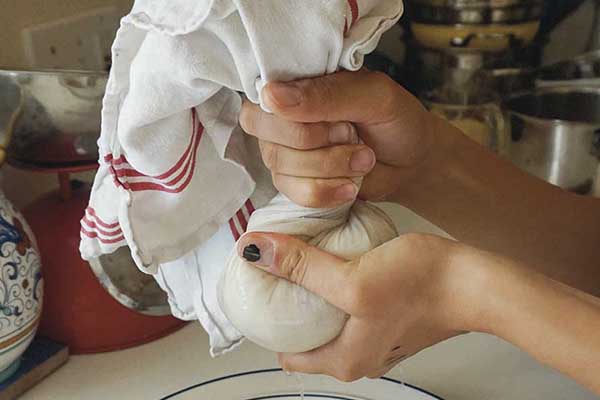 3. Transfer the steamed cauliflower into a clean dish towel and turn, squeezing out as much water as possible.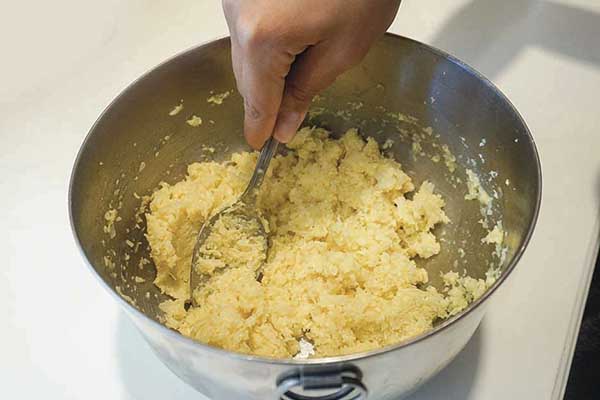 4. In a large bowl, mix the strained cauliflower with all the other ingredients for the crust. Season to taste with salt and pepper.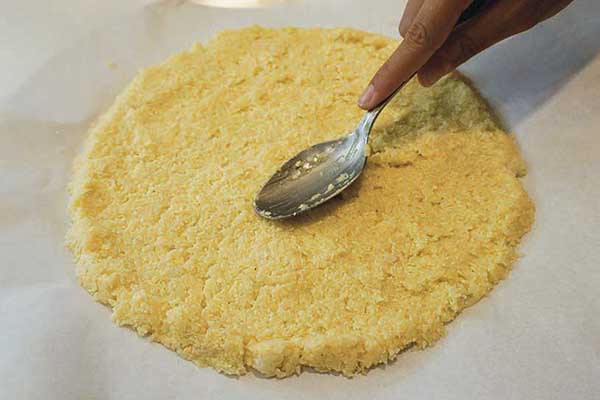 5. Line a baking sheet with parchment. Pat the mixture in a circle about 1/2-inch thick, with slightly raised edges. Lightly drizzle with oil. Bake for 40 minutes in the preheated oven. The crust is ready when it is golden.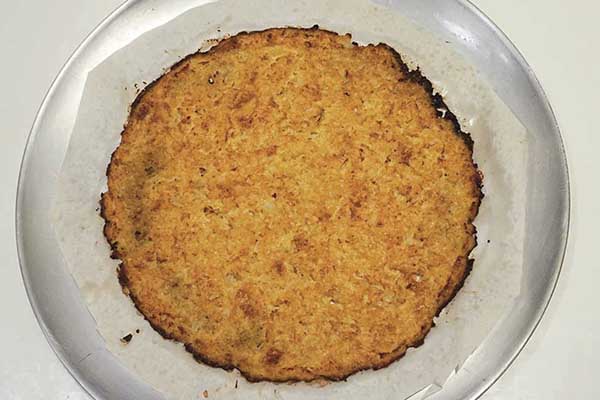 6. Top with the ingredients of your liking, but don't add too much or the crust will be soggy. Season to taste with salt and pepper. Bake for another 10 to 15 minutes. Serve very hot.
Pizza: Tomato paste is preferable to tomato sauce because it provides a lighter, drier topping.
Flamenkuchen: In a skillet over low heat, let the bacon sweat for a few minutes; add the onions and cook until they are translucent. Spread the sour cream on the crust. Top with the onion and bacon mixture.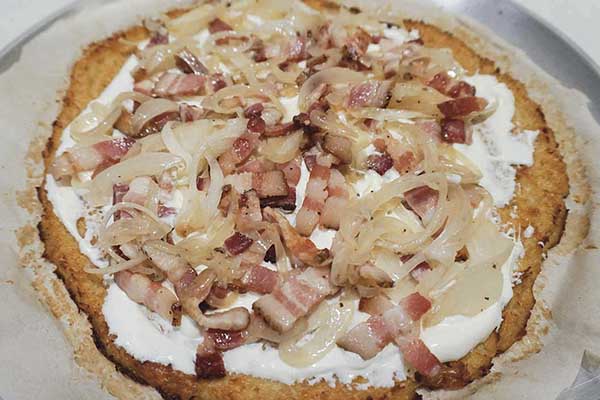 If you found this post interesting,
sign-up to be notified when there is a new post on our blog.

[mc4wp_form id="99″]