On Wednesday mornings, I get my vegetable box delivered from the local organic farm. This saves a little bit of trouble with buying all the bulky vegetables that our household consumes in large quantities.
(Talking about organic, remember that "organic" doesn't always equals "nutritious". Check the growers' credentials and verify that their agricultural practices are sound.)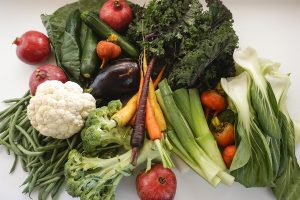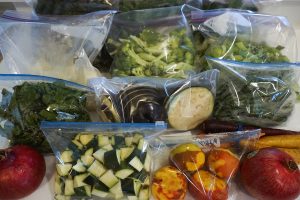 To save time, I fill the sink with water and wash the vegetables in bulk. After drying them, I cut them up and pack them in plastic bags so they are ready to use during the rest of the week. (This also keeps the refrigerator organized.)
While I'm at it, I dice the stems right away, and throw them in a big pot as I go. The soup cooks while I am dealing with the rest of the vegetables, a bonus.
Stem vs. Leaf
Don't discard the stems of the leafy greens. They possess as much nutritional value as the florets or the leaves:
– The stems contain more chloroplasts and the associated chlorophyll and carotenoids, they also have more fiber.
– The maturation of nutrients in the stem and in the floret are different and complement each other.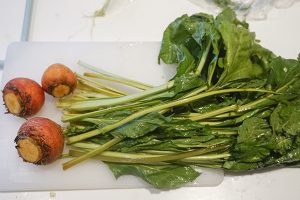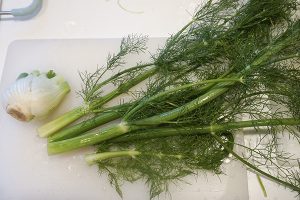 Most stems are edible. Absolutely keep these:
♥ Beet stems and leaves
♥ Fennel stems and leaves
♥ Chard, kale, collard green and all the leafy green stems in general.
(Carrot tops are the only green stuff that comes in abundance and that I don't know what to do with. Apparently you can eat them, but I'm not sure how…)
Stem Soup
(Proportions don't matter much, use whatever you have.)
Stems from leafy green vegetables, fennel, beets
1 tablespoon oil or butter or a few slices of bacon
bones (optional)
broth (optional)
other vegetables (optional)
Salt and pepper, spices, herbs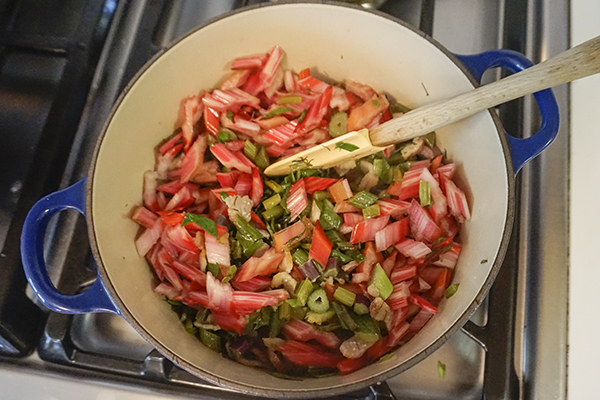 1. Wash the vegetables, trim and save the leaves. Dice the stems. Throw the stems in the pot with a little oil (or chopped bacon) and sauté for 5 to 10 minutes.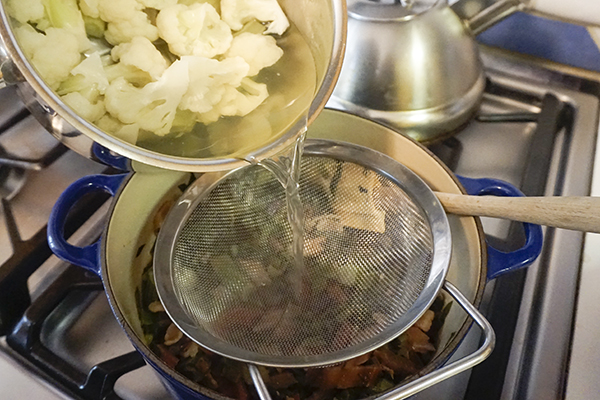 2. Add broth or water to cover. You can also add the water that was used to blanch or steam the other vegetables: the cooking water contains a lot of nutrients.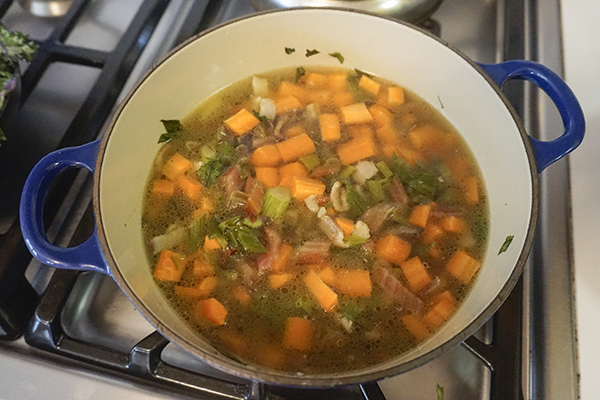 3. Add other vegetables if you want: chopped carrots and celery sticks work well. Also add chicken or meat bones if you have any. Season with salt and pepper, herbs if you like. Optionally add chopped tomatoes or a tablespoon of tomato paste.
4. Let boil gently until vegetables are tender (30 minutes to 1 hour).
I like to use this soup as a base for breakfast with a poached egg on top for protein. Try it!
---
If you found this post interesting,
sign-up to be notified when there is a new post on our blog.